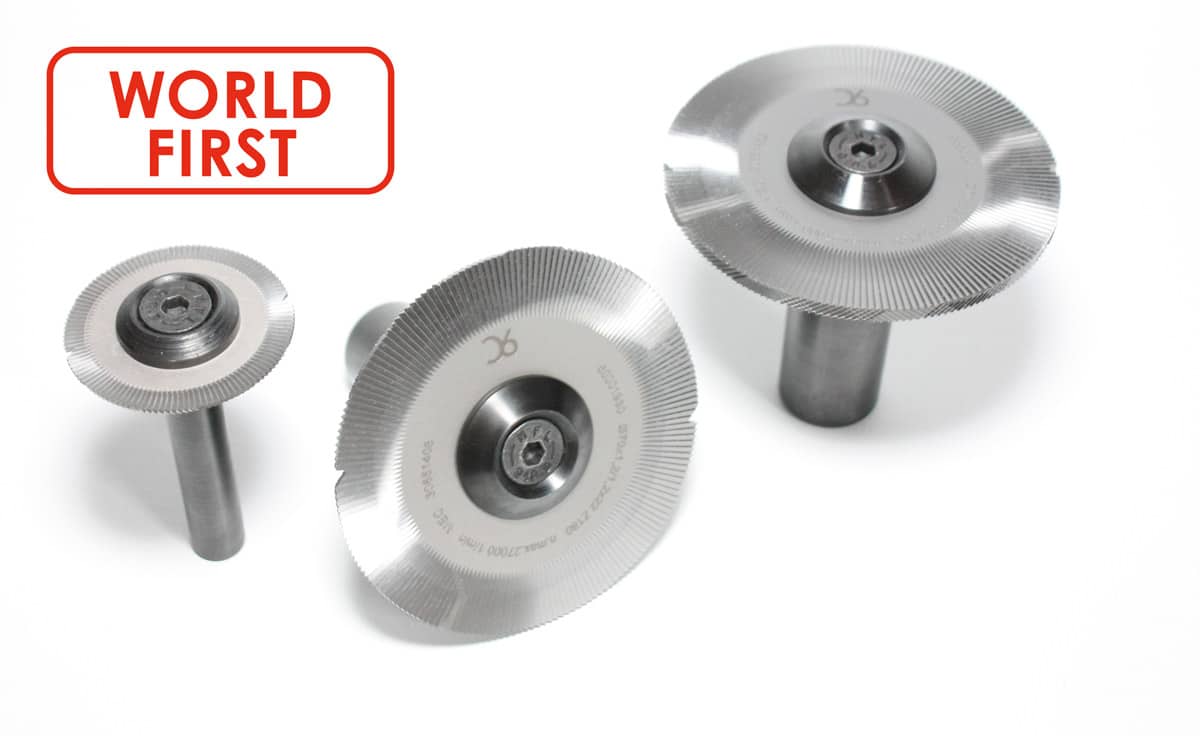 04 Feb

World first: Composite Saw "Straight & Curve"

C6 Composite Tooling GmbH develops tailored problem solvers for high-performance machining as well as complete solutions for complex machining of lightweight materials. In this course the sawing of modern composite materials was reinvented!

With the development of the composite saw "Straight & Curve" the engineers of C6 succeeded in extending the well-known linear saw cut by further dimensions. Finally it is possible to saw freeform components with a 5-axis simultaneous machining. The new tooth geometry of this revolutionary solid carbide saw enables a delamination-free finish cut without fibre protrusions. This eliminates the need for an additional finishing operation using a milling tool. In addition to this saving, the economic efficiency is increased by the highest possible feed rates of up to 30 m/min.

Another positive side effect is the reduction of dust emission by up to 85% compared to machining with a conventional end mill.

The patent-pending composite saw "Straight & Curve" is waiting to master new challenges in your production.